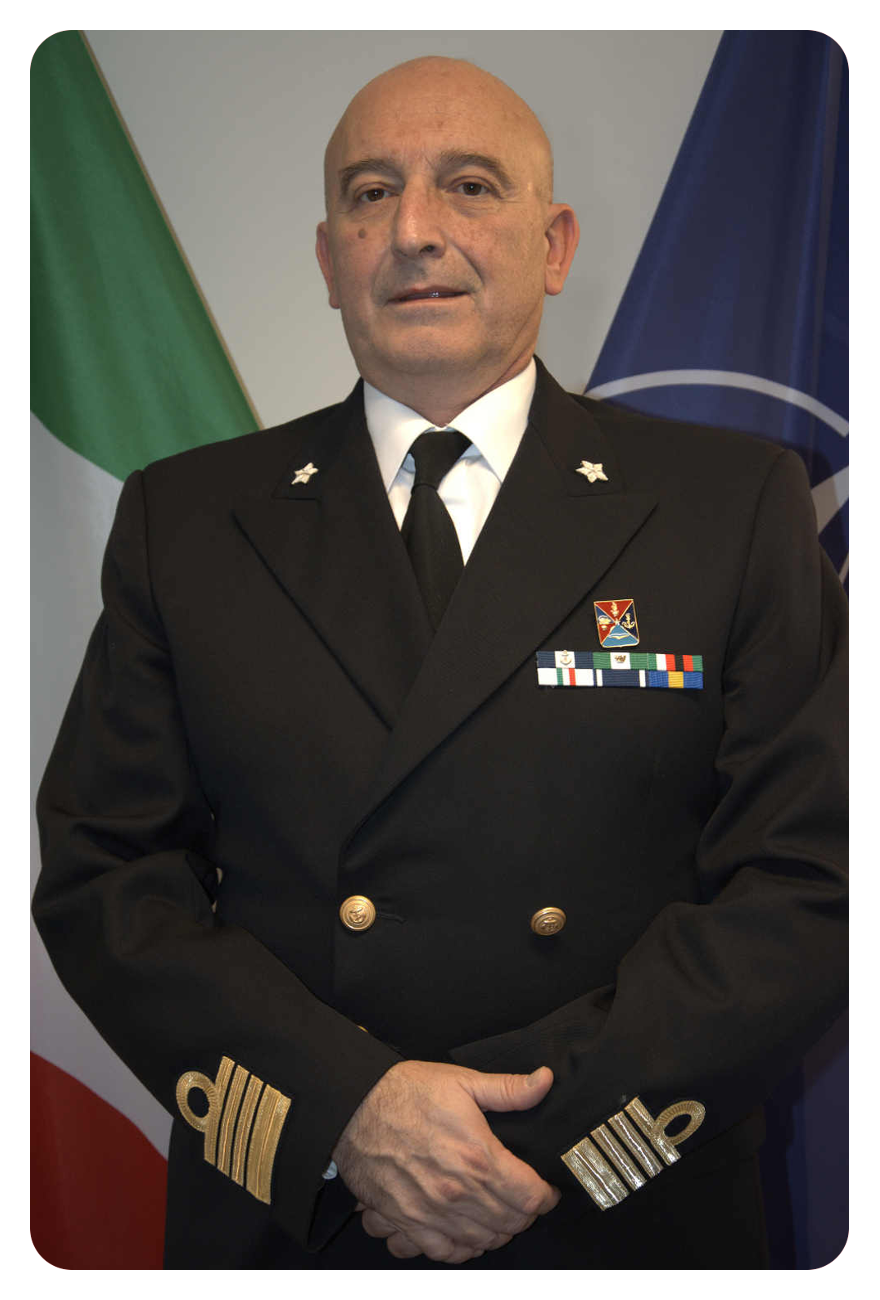 Captain Vincenzo MILANO
Director M&S COE
Italian Navy
CAPT (N) Vincenzo MILANO is the current Director of the NATO M&S COE since August 10th 2015.
Previously, he contributed from January 2011 to August 9th 2015 to the development of the M&S Centre of Excellence in Rome in the role of Concept Development & Experimentation Branch Chief.
After graduating from the Italian Naval Academy in Maritime and Naval Science 1985, he embarked as Combat System Officer, Executive Officer and Commanding Officer on various Italian ships from 1985 to 2004.
He served as Operational Section Officer at the Italian Naval Center for the Combat System Software Development integration, V&V and Life Cycle Support from 2004 to 2007.
From 1998 to 2001 and from 2007 to 2010 he was appointed first as Combat Systems Operational Requirements Officer and then as Combat System Integration and Acceptance team leader, during the Project Definition, the Development and the Production of the Horizon AAW class frigates within a multinational Project Office. From the beginning of this year, CPT (N) Milano covers the additional role of main Italian Representative in the NATO Modeling & Simulation Group (NMSG) of Science & Technology Organization (S&TO). His area of expertise includes Naval Combat System Test and Trials in real and simulated environment for VV&A purposes; Naval Operational Doctrine; onboard military ships manning organization, Naval Operational Center management, ship maneuvering and onboard safety procedures.
In 2005, he is also graduated in Political Science at the Trieste University.
CAPT (N) Milano is married with Amalia and has two sons, Simone and Federico.
He enjoys traveling and sailing.
---
Back to SIMCJOH Demonstration & Experimentation, Rome January 28, 2016